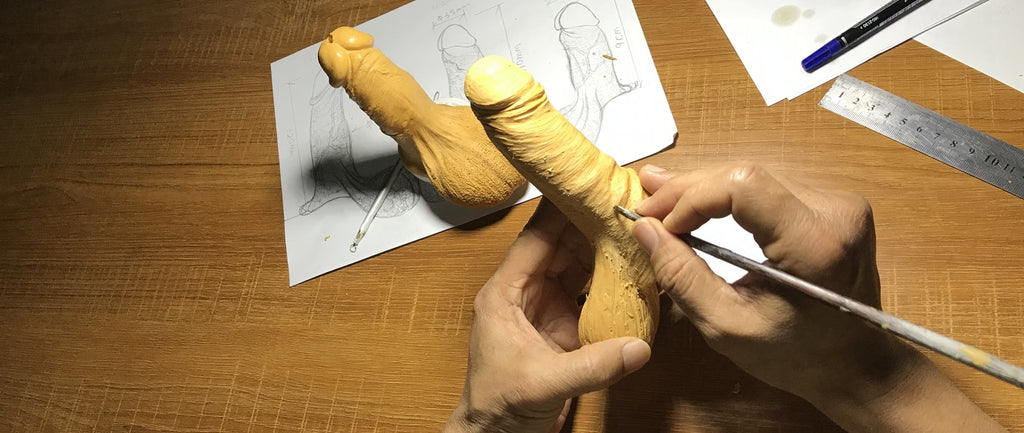 Axolom was founded with a rebellious spirit and a lofty mission: to provide the transmasculine community more confident products at revolutionary prices, while leading a new way for socially conscious business. 
Every idea starts with a problem. Ours was simple: FTM prosthetics are too expensive. 
"Great product, but toooo expensive", "Really love it, but I can't afford one", "I am dreaming that I can own such a lovely STP someday"... Such complaints always come to us when we see some nice products and read the reviews there.
Most of us have similar feelings. It's always so hard to find a nice prosthetic works well, even if we find some, the prices come to challenge our wallets.
Generally, sex toys are not that expensive, but why should a prosthetic? There are some differences in materials and manufacturing technique. Besides, the market demand is not as large as adult toys. But, these reasons can not be accepted, trans guys are not destined to bear this!
We started Axolom to create an alternative.
By challenging traditional business models, producing with new technique and unique silicone material formula, engaging with the transmasculine community directly, we're able to provide higher-quality, better-experience prescription FTM prosthetics at a fraction of the going price.
We care about every detail of each product. We treat quality as important as life and pursuit perfection all the way.
We believe users' reviews are the best advertisements.
We believe that buying a packer should be easy and playful. It should support your confidence and make you satisfied all day long, with money plump up in your pocket.
People's demands are increasing quickly in recent years. Everybody is seeking for a comfortable and formfitting prosthetics. But there are not many popular ones on the market. AXOLOM is struggling to release at least 30 designs packers and STPs by the end of 2021, you can find yours easily in our store.
Back to our original intention, AXOLOM is always willing to help people who can not afford a prosthetics. We are donating 5-10 pieces packers to some respected organizations or public activities monthly. ( Feel free to contact us if you think you are the one.)  It is our great pleasure to hear your voices about the community.
There's nothing complicated. Better prosthetics, better life!
Come up to 2022:
Goals for the coming year for our business
Product quality: Improving our production systems to ensure that all products are as good as we describe them, so that every customer can buy the perfect product.
Price: We have continued to adhere to our original intention of offering pricing that everyone can afford
Community Relations: For two years, we have made the commitment of weekly giveaways, and free gifts for customers with special economic difficulties. While at the same time, offering support for some groups and non-profits who provide for the larger FTM community. Our philanthropic philosophy is important to us and we intend on providing products and support to the FTM community moving into the future.   
Development of new products: Based on the existing packers and having added underwear and the soon to be developed binder, we have not yet reached our planned goals for 2022. The development of new products is a matter of time (labor hours) and financial commitment. We have made many attempts in these aspects:
Packer style: Having developed many different types of packers or STPs, many of which were rejected one by one due to design defects. We only kept a few products that worked.
Material texture: Having tried many kinds of silica gel with different textures to ensure that your packer is a comfortable and convenient product. Up to now, we have already solved many problems, and also adopted prosthetic materials that are particularly suitable for pack;
Color: At the beginning, some people said that the color of our prosthesis was not realistic enough, so we did lots of attempts in this regard. Now people can choose from 12 colors close to various skin colors;
Realism: We have made various efforts to make your prosthesis more realistic and make you more confident in daily life. We added realistic painting techniques to make movable foreskin and movable testicles. In the later stage, there will also be STPs that can move the foreskin and testicles. (Under consideration) 
2022 was a tough year for many businesses, Axolom included.
The pandemic created many, and still ongoing issues that we adjusted to as they came apparent. In addition to the financial considerations and effects of this past year, there was a rumor in the social media groups that claimed that we were lying about being a trans owned business. We have been transparent about who we are and what we do from the beginning.
Indeed, we are not a trans "owned" business, but we never lied about this fact. But what we have done for the community is apparent and we are always and have been transparent about our mission to and for the FTM/trans community. And are willing to discuss who and what we are about. Not being owned by those who identify as trans doesn't lessen our intentions or impact we hope to achieve for the community.
From the beginning, we aligned ourselves with other trans owned businesses and sought their advice as how to best provide excellent product and services to the community. It is and always has been our goal to provide excellent products at decent pricing, and to donate as many products as we are able to help those who could benefit from our products.
However, because we want to continue to improve, as of today, we have hired 2 employees who ID as FTM. They are helping us by providing personal experiences as we develop new products. They are providing us with invaluable guidance on the development and design of our products, which also has a greater help for our future new product development and after-sales service.
In the meantime, we are truly grateful to our friends and organizations who have continued to help us over the past two years. It is you who constantly give us suggestions to improve and enhance our products, and it is you who constantly let more trans people know about us. That way, we have more chances to hear about customer feedback for the products.
Hoping that everyone will continue to support us. We will always adhere to our dream which is to make products that every person can afford.
The story has only just begun!
Best wishes!