Zoom the image with the mouse
AXOLOM STP Boxer 1.5" O-ring Navy Blue
  Axolom STP Boxer is a soft Breathable Cotton STP Packing underwear for FTM Trans Guys, Non-Binary and others. The packing underwear features...
Axolom STP Boxer is a soft Breathable Cotton STP Packing underwear for FTM Trans Guys, Non-Binary and others. The packing underwear features an anti-roll middle "O Layer". The button fly is made for packing an STP Packer (It can be soft packers or Stand to Pee Prosthetics). Now STP Packer can be used without a harness. Synonyms: STP Button-Fly Underwear, STP Brief, FTM STP Packing Boxer. 
The Axolom STP Boxer is very comfortable with Axolom Uncircumcised or Circumcised Thinker STP Packer. It is also designed for Axolom Handy, Axolom Astro, and other STP Prosthetics.
Introduction: 
The Axolom STP Boxer underwear has two layers. The outside layer shows two buttons that allow a person to STP (Stand to pee) in front of public toilets or private spaces through the FTM STP Packer. The inside layer(O Layer) keeps your STP attached to your body. It also has a layer of keeping the scrotum.
The STP Packing Underwear works for specially Thinker, Handy. It also works for other STP packers as well. Some STP packers may not suitable for it. 
More Information: AXOLOM STP boxer work with most of our Stand To Pee Prosthetics, which have a shaft diameter of less than 1.5". ( DOES NOT fit the Homerun, Hoodie).
Size Chart: 
S (29" - 32"), 
M (33" - 35"), 
L (36" - 38"), 
XL (39" - 41"), 
1XL (42" - 45"), 
2XL (46" - 49"), 
3XL (52" - 55")
Material: 95% Cotton, 5% Spandex. 
- Button fly opening to easily access the shaft
- Soft fabric-covered O ring to keep the shaft of your packer/STP in the natural hang position. 
- Interior elastic loop harness, hold your STP secure and in a natural position. ( Can be cut off if you think it's unnecessary.)
- Wide comfortable waistband, with the underwear itself made from high-quality fabric to last wash after wash.
Color: Black, Navy Blue
Wash Cold, Tumble Dry or Medium Low.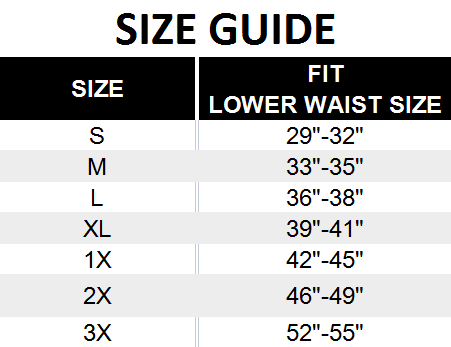 Comfortable but not functional
I bought both these and the jockstrap and I would give the jockstrap a 5/5 any day but these leave something to be desired. The underwear itself is very comfortable but the STP always falls out of the hole even when using the elastic loop provided to hold it in place. Its hard to adjust the STP to a natural position once its on and I have experienced the STP nearly falling out of the underwear at multiple points. Also the hole is too low down meaning the STP isn't very secure
O ring boxers
They keep the STP secure and comfortable all day long and I have a pretty athletic job.
Best Packing Boxer Underwear I have ever seen
I start using this packing boxer in my daily life. It's because it makes easy for urinating in public places.I'm more confident at now. The boxer quality is amazing & breathable.
Thank you so much for making it. The price is very reasonable to me. Thank you.
Shipping
Shipping time: Typically 10-20 days to the USA, Canada, UK, Europe and Australia. Note that there are restrictions on such sensitive items, and cannot be shipped to some destinations.
When you place an order, we will fulfill it within 2 working days. After we ship out the package, there will be an email with the tracking information. Generally the tracking info will update in 7-10 days when the package arrive the destination country and picked up by local carrier.
Returns Policy
As the sensitive nature of the prosthetics, all sales are FINAL!
Buyers agree to use this item at their own risk. This item is not a medical device, and no medical use for this item is stated or implied. Using an STP packer can take practice. There is no guarantee this item will work for you since every individual's body is different. Due to the sensitive nature of this product, all sales are final. Please make sure you have double-checked the size guides, and have selected the correct item.
If you receive a defective product from us, please contact us by email: info@axolom.com to replace it.